What is a Tyndall effect?
What is a Tyndall effect?
Answer: This scattering of a beam of light by the particles of a colloid is called the Tyndall effect. When we apply torch light on a galss of milk then the path of the light becomes visible but it is not so in case of water because in milk light is scattered by its very fine particles. See the following diagram: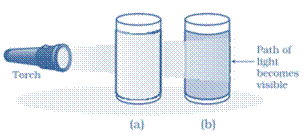 Tyndall effect can be observed when sunlight passes through the canopy of a dense forest. In the forest, mist contains tiny droplets of water, which act as particles of colloid dispersed in air. If is shown in the diagram below: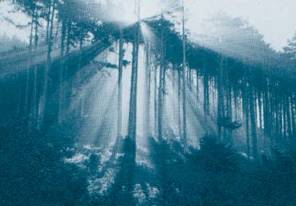 Open your video in VLC player or add '.mp4' extension at end of the video


What is a Tyndall effect?

Please Click on G-plus or Facebook
Please send your queries at contact ncerthelp@gmail.com